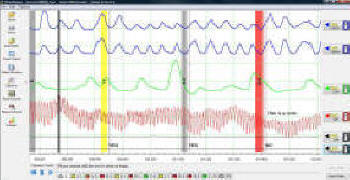 Expert Polygraph Services:

Private, professional, specific issue polygraph examinations for individuals and attorneys

Polygraph examination quality control review for attorneys & examiners.

Evaluation and analysis of polygraph examinations conducted by others.

Polygraph consulting for attorneys.

Polygraph training & Instruction in:

Pre-test interview phase
Test question construction
Interviews
Interrogations
Interpretor Tests
History of polygraph
Protocol (format) rules
Policy & procedures
Quality Conrol & Assurance
Polygraph Ethics
Test data analysis

and many other subjects.


Member, North Carolina Polygraph Association

Proud Life Member & Past President - American Polygraph Association

Webb Consulting is the authorized US sales representative for Limestone Technologies Polygraph Systems, accessories and supplies. Our trained and experienced personnel can assist you in developing custom Limestone software, internal examination databases, self generating report document templates and equipment initial instruction as part of your instrument purchase. See our Services page for more information and Limestone system quotes.
Specific Issue Polygraph Examinations

We provide specific issue polygraph examinations for individuals and attorneys using only accepted federal protocol standards and in accordance with American Polygraph Association standards of practice. Our licensed polygraph examiners are highly trained and experienced prior federal service examiners trained by the federal government (DODPI, DACA or NCCA) and have been certified under federal standards. All examinations can be quality control reviewed through blind scoring analysis using standardized 3 position, 7 position and Empirical Scoring System analysis.

See our Services page for more information.



Polygraph Examination Quality Control Review


We provide polygraph examination quality control/peer reviews of specific issue polygraph examinations. Our quality control reviews verify test format adherence; proper test question construction and numeric evaluation compliance based upon accepted federal polygraph program and American Polygraph Association standards.

See our Services page for more information.




Polygraph Training & Instruction


We provide quality instruction and training in a number of polygraph related subjects. Instruction in both basic and advanced polygraph related subject areas can be tailored for your specific training needs.

Basic school instruction in pre-test, in-test and post-test interviews, test question formulation, working with interpreters, Interviews and interrogation and polygraph Formats can be provided upon request.

Use our contact page for quotes and assistance in planning your training needs provided by an APA certified instructor.